TechCrunch Mentions 21212
Check out this post on TechCrunch "Brazil's Startup Industry: Impressions, Insights & Lessons from Israel".  In it the authors evaluate some of the qualities of Brazil's entrepreneurship culture.  They specifically mentioned 21212 Digital Accelerator when talking about the quality of presentation of value propositions.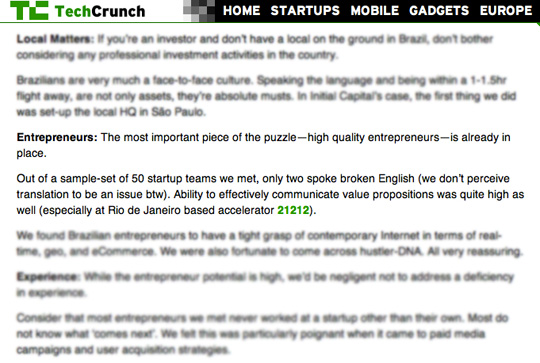 If you didn't get a chance to watch our Demo Day live, check out our videos here to see our some of our entrepreneurs effectively presenting their businesses plans.