21212 on the cover of Veja-Rio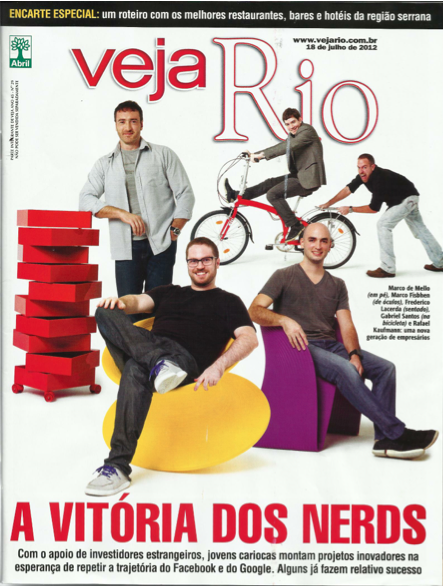 Veja Rio declares "A Vitória dos Nerds" (The victory of the nerds) – "O Vale do Silício é Aqui" (Silicon Valley is here).
The founders of 21212 and the founders of Resolve Aí were featured in Veja Rio's article talking about the tech startup scene here in Rio de Janeiro. Veja Rio has taken notice of the action happening here and featured some of the people making moves and the stories behind their success. Take a look and read (full article) not only about us and Resolve Aí, but also about some of the other great entrepreneurs making it happen.
Pictured are Frederico Lacerda, Marcelo Sales, Rafael Duton.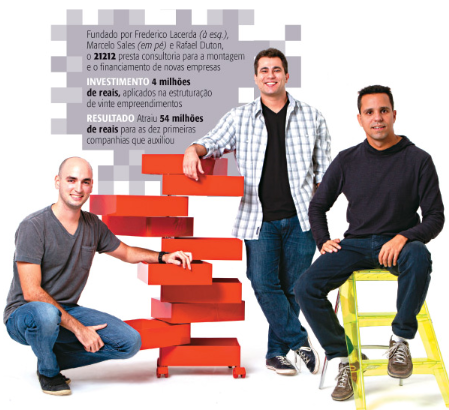 Pictured are Gabriel Santos and Rafael Kaufmann.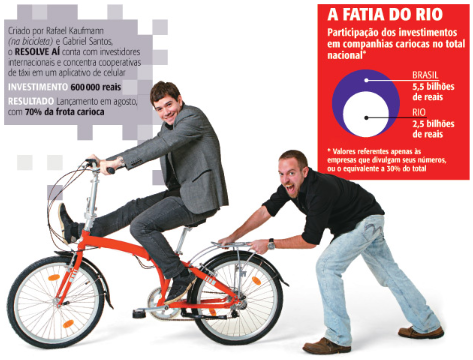 More news: http://local.21212.com/press