Bob Metcalfe at 21212 Rio Office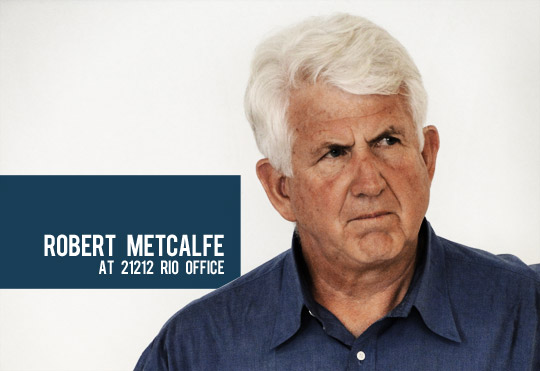 Today 21212 Digital Accelerator had the honor and privilege to be with Robert Metcalfe.
Robert co-invented Ethernet and founded 3Com. He has also inspired Metcalfe's Law by George Gilder contributing to academic research about telecommunications network. We had the opportunity to learn more about entrepreneurship and venture capital mentality in United States. Not only Robert has an incredible background on that issue but also his whole family that were with him. 21212 team appreciate that opportunity and invite Metcalfe`s family to visit us again whenever possible!