Fnbox Presents Latin America Startup Challenge at TechCrunch Disrupt SF
The lead generation and Ecommerce platform, Fnbox, is launching the Latin America Startup Challenge during TechCrunch Disrupt SF.  The challenge will take place in the LATAM pavilions during the conference and the winners will be announced on the 13th.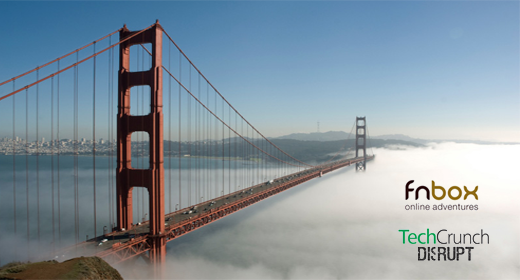 The judges of the competition include our very own Frederico Lacerda, who will be in San Francisco for the conference.  The other judges are: Anil Pereira (Founder and CEO of Verious), Bedy Yang (Partner at 500 startups, founder of Brazil Innovators), Ariel Arrieta (Co-Founder and CEO of NXTP Labs), and Alvaro Teijeiro (CTO of Fnbox).
The top 3 startups of the challenge will receive broad exposure and win $50,000 worth of online marketing across Fnbox's network of 75+ million consumers.  They will also win pitch meetings with an All-star group of tech heavyweights: Wences Casares, Dave McClure, Martin Varsavsky, Fabrice Grinda, Javier Olivan, Bedy Yang, Anderson Thees, Steven Schlenker, Rodrigo Teijeiro, Matias Molina, and our mentor Adriana Cisneros.
For more information, visit http://www.fnbox.com/latamstartups/
Good Luck to our 21212 Startups that are heading to TechCrunch Disrupt SF!