This past weekend, we had our first BIG design conference in Rio, and of course, 21212 was there to see what it was all about.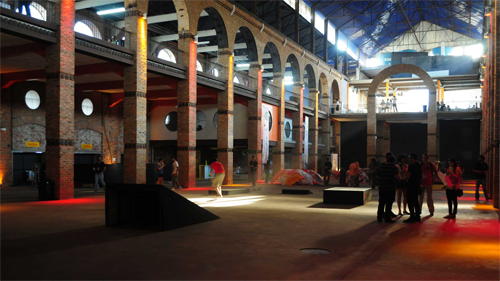 The event happened in the port district region, in an old factory called "Centro Cultural Ação da Cidadania" that has been converted to welcome such events.
The event was multi-disciplinary. We had the chance to see the exhibits of new products in the fair, presentations of successful cases as well as innovative products and businesses.
We had two roundtables, one of which was mediated by our mentor Luciano Tardin, which discussed matters such as the origins of design in Brazil and other aspects of the profession.
But the greatest thing about the whole conference were the keynote speakers: a mix between national and international talents and from various areas of the design.
For me, the highlights were:
Eike König, founder of the German design studio "Hort";
Tátil Design, the greatest design studio here in Brazil, responsible for the logo of the 2016 Olympic Games in Rio;
and Joshua Davis, an incredible designer famous for his crazy compositions generated by code.
Eike described his career working in the music industry, and later talked about his studio in Berlin, where he applies his philosophy of work, how to treat the people that you work with and for, and finally, how a light and comfortable work environment increases creativity and production.
The guys from Tátil presented some of their most famous cases, providing a walkthrough of the process and how they apply their philosophy and core value proposition in everything they produce. It featured the cases of Natura, the Olympic Games and the Paralympic Games.
But the main event was certainly the lecture by Joshua Davis, "Beyond Play".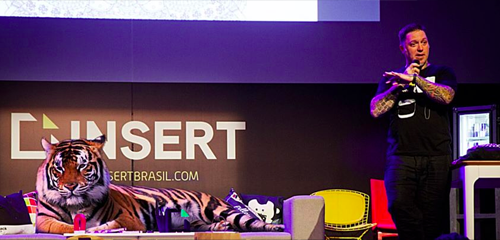 Joshua talked about his life and work, and how he decided that he wanted to have fun while working. He claimed that both things are related: when you enjoy what you are doing, you spur creativity; on the other hand, chances are that you will produce the best work when you are having fun.
The event was a huge success and set the beginning of a new era of design conferences here in Rio.
They will be back in 2013 and we'll be there again!
— Rodrigo Martins