Last call to apply for the 21212 acceleration program!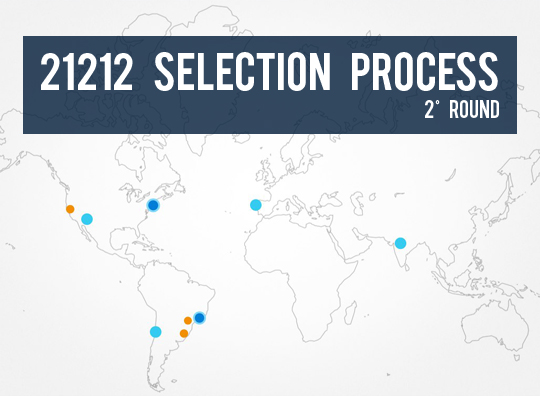 21212, Brazil's leading digital accelerator program invites you to apply for the 2nd round of our program. You have a small window (4 days and counting) to take advantage of this exclusive invitation.  The deadline for submissions is March 23th! This is your last chance to apply for our 2012 program, 1° semester!
This opportunity is exclusively for DIGITAL companies (Internet/Mobile).  In order for your company to be considered it is required that you have one of the following:
(a) Entrepreneurs that are implementing previously  proven business models from around the world
(b) Innovative project that has already received traction in Brazilian market;
The most important requirements to apply for our 'last call' are:
• Startup with launched product and users base;
• Revenue – is not mandatory, but highly recommended.
You do not want to miss this opportunity -April is our kick-off, so APPLY NOW.
We have received more than 200 applications from all over the world – India, US, Argentina, Portugal, Colombia as well hundreds of Brazilian entrepreneurs that want to be on board with us!
It's a great pleasure to all 21212 staff and mentors to be one of the leading players helping to build a stronger entrepreneurship environment in Brazil!