Queremos! Makes its Entry into the US Market!
Queremos! makes it's entry into the US Market!
Queremos!, THE fanfunding platform for concerts in Brazil, will present their first-ever U.S. Concert on Wednesday September 12th with the hiphop/jazz trio BADBADNOTGOOD at the Mezzanine.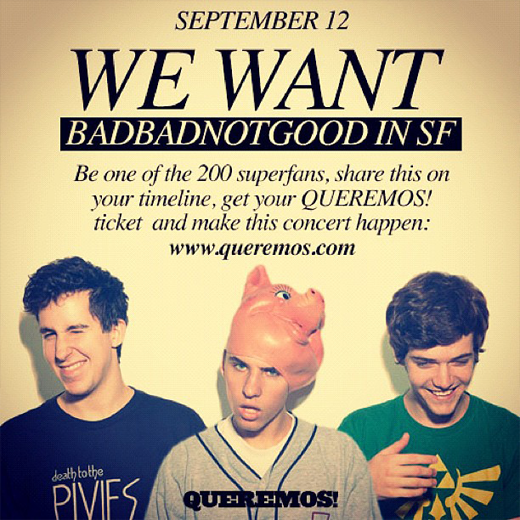 Queremos!, one of the thirty finalists featured at TechCrunch Disrupt San Francisco Startup Battlefield, presented last night.  Their platform is a revolutionary tool that put the fans in control.  It allows fans to mobilize around an artist or band and bring them to their town.  The early fans buy in to confirm the concert and then become promoters alongside the band. If the concert is sold out, they get to watch it for free!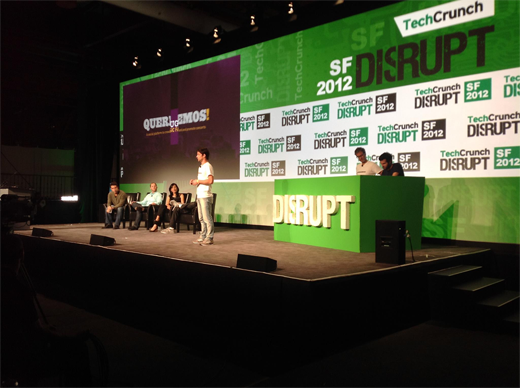 Take a look at TechCrunch's post about them and watch their presentation!
BADBADNOTGOOD is their first US concert so join the campaign now at Queremos.com and tell them that you want BADBADNOTGOOD!  If you're at TechCrunch, or in San Francisco, enjoy the show!
Check the Band out here:www.badbadnotgood.com.