Startup World is Coming To Rio De Janeiro
Startup World, the global competition to find the next Facebook or Google is coming to Rio De Janeiro this Sunday 26 August from 6 PM to 10 PM.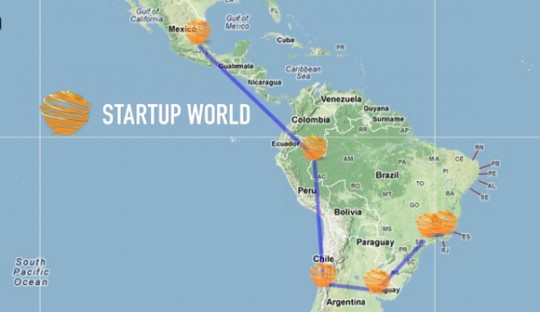 The event is hosted by The Next Web's Hermione Way.  Technology startups based in Rio De Janerio have applied to pitch in front of a panel of judges.  The panel includes Michael Nicklas from Ideasnet, Diego Remus of of Startupi, and Alex Tabor of Peixe Urbano.  The winner announced at the event will be invited to Silicon Valley to compete in the finals early in 2013.  Regional prizes are worth up to $37,000 including Rackspace hosting and Echo real-time streams.
The Startup World initiative promotes entrepreneurship and startup culture globally and gives entrepreneurs the chance to pitch their startup forinternational media on The Next Web, which has about 8million readers worldwide.
Partners for Startup World Rio are Peixe Urbano and 21212 Digital Accelerator and will be hosted by Peixe Urbano.
Some of the startups accelerated by 21212 are semi-finalists:  WeGoOut, PagPop, Igluu, Zona Universitaria, and ResolveAí.  Good luck to all of them!
Again, the event is This Sunday 26 August 2012 from 6 PM to 10 PM
The event is free. Register here: http://startupworldriodejaneiro-eorg.eventbrite.com/
Address: 
Peixe Urbano's office
Av. Presidente Vargas, 1001 – Rio de Janeiro, RJ 20071-000